Where will I see the 'System Production Issue' error?
If your system is having production issues, the 'System Production Issue' error message will be displayed on the top right of the screen in the status tab of the Enphase App.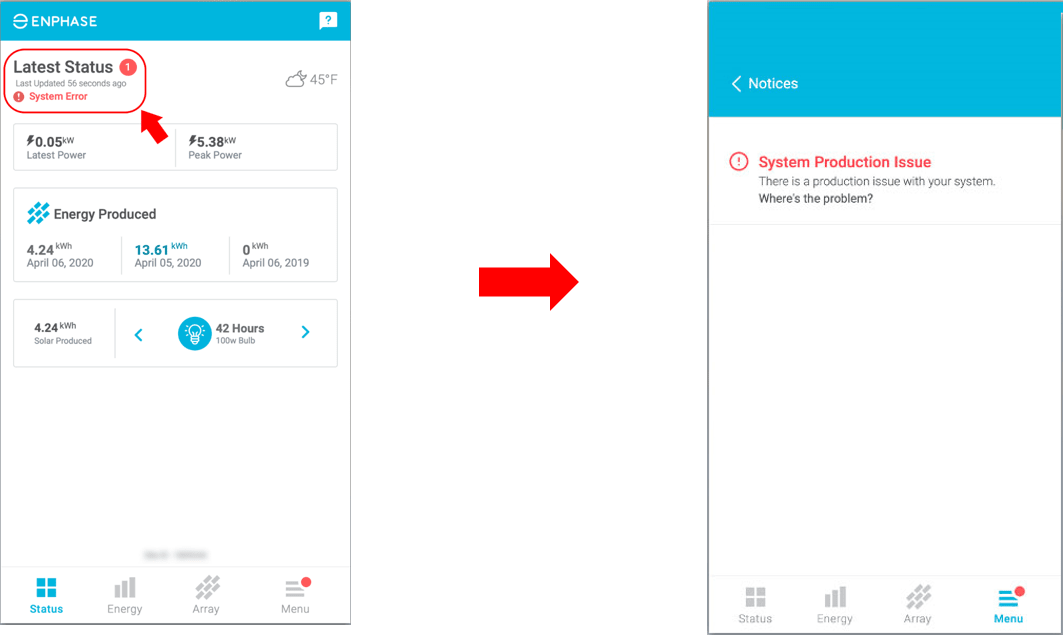 What to do when a system is showing 'Production Issue Error'?
As a system owner follow the below checklist to troubleshoot a 'System Production Issue'.
Check the Weather: Unusual weather may trigger a production issue because actual system production is below estimated production even though the system is functioning normally. Check recent weather in the area to determine if this is the case. If a system frequently flags a production issue due to weather, it is recommended to lower the threshold versus the estimate to prevent receiving frequent error messages.
Check breakers: The load center is where all of the circuit breakers are located. It is typically found on the side of the house or building or in the garage. Check if any of the breakers are tripped If yes, flip them on and observe for 24 hours to see if the production is back up.
Contact your installer: If neither of the above troubleshooting steps helped mitigate the issues, contact your installer.